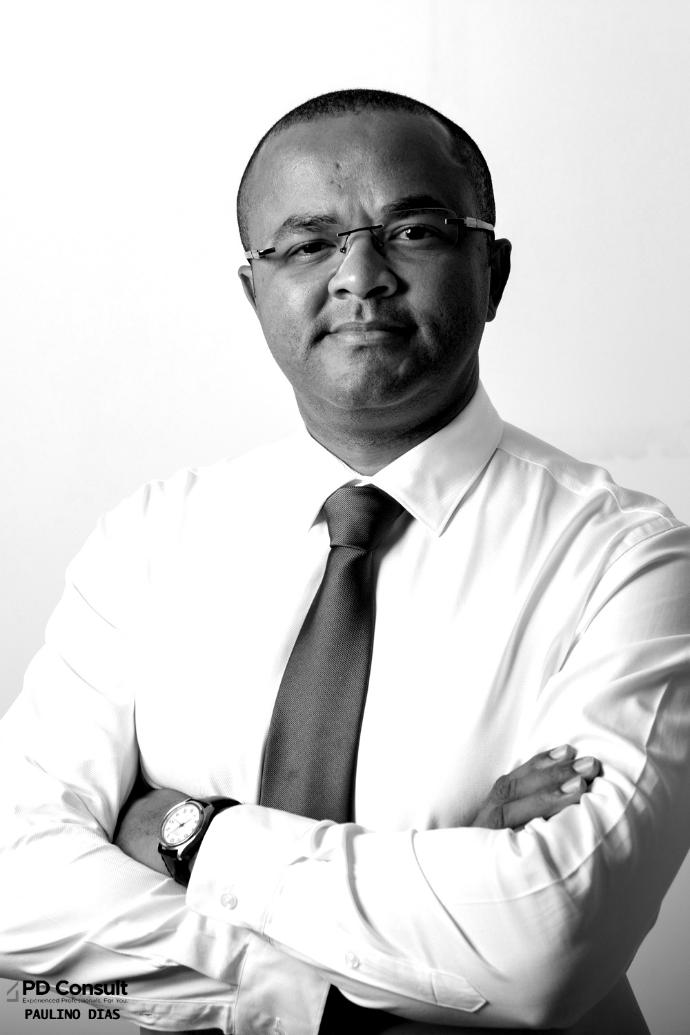 Paulino Dias

Chief Executive Officer / Board
Mr. Dias holds a Bachelor's Degree in Economic Sciences from Universidade Federal Fluminense (Brazil, 1999), a Post-Graduate and a Master's Degree in Management from ISCEE/ISCTE ( Cabo Verde/ Portugal, 2006-2008), with several complementary trainings in the fields of Marketing, Corporate Finance, Financial Markets Analysis, among others. In 2009 he was selected by the "African Leadership Institute" NGO as one of the potential future African leaders, having participated, in this capacity, in the "Desmond Tutu Leadership Program - 2009 Edition", which took place in Cape Town and at Oxford University (https://alinstitute.org/17-about-fellows/231-paulino-dias).
In the professional field, Mr. Paulino Dias has a remarkable experience of over 20 years, having held relevant positions at Caixa Económica, the 2nd largest bank in Cabo Verde (Executive Director, from August/2008 to June/2010), at IFH - Imobiliária, Fundiária e Habitat (Executive Director, 2007), and at Shell Cabo Verde (several positions, between 2000 and 2007). Between 2008 and 2012, he was also a university lecturer at the Instituto Superior de Ciências Económicas e Empresariais (www.iscee.edu,cv) and at the University of Cabo Verde (www.unicv.edu.cv), teaching Strategic Planning, Leadership, Strategic and Operational Marketing, and Investment Project Development. He held, until December 2016, the position of Honorary Consul of Turkey in Cabo Verde.
He is a member of the Advisory Board of the Pedro Pires Institute for Leadership (http://www.institutopedropires.org/). Since July 2010, Mr. Dias has been the CEO of PD Consult.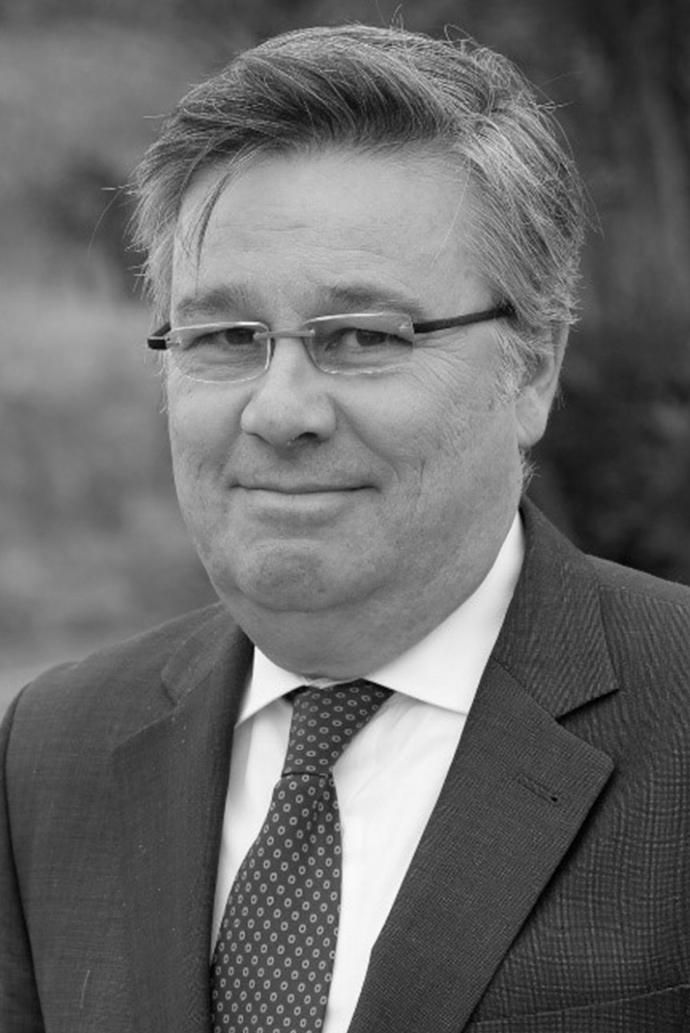 Diogo Lacerda Machado

Non-Executive Member / Board


Lawyer and Legal Consultant with over 35 years of professional experience, Diogo Lacerda Machado holds a bachelor's degree in Law from the Lisbon Law School (1985) and a Post-graduate in Community Law from INA (1987). He is also a graduate in Legislation Making, administered by the Macao Public Service and Administration Bureau (1989) and in Conflict Mediation by the Institute of Mediation and Arbitration of Brazil in São Paulo (2002). Former Secretary of Justice of Portugal (1999-2002), former Advisor to the Prime Minister of Portugal on strategic and high specialty and complexity legal matters (2016-2017).
Mr. Diogo Lacerda Machado is a prolific manager, with a vast experience in company management positions in several countries, having integrated Boards of Directors of renowned companies such as: TAP Air Portugal (2017-2021), Mystic Invest SGPS SA, holding of the Douro Azul Group (Portugal, since 2019),EDP, Energias de Portugal (2006-2012), SaeR, Sociedade de Avaliação Estratégica e Risco, Lda. (Portugal, 2014-2016), Interfina, SGPS (Portugal, 1992.1995), Caixa Económica de Cabo Verde (2010-2019), Companhia de Seguros Ímpar (Cabo Verde, 2010-2015), Banco da África Ocidental (Guinea-Bissau, 2012 to date), Geopactum (Angola, 2009-2013), Geocapital (Macau, 2008 to date), Moza Banco (Mozambique, 2007-2013), VEM, Varig Engenharia e Manutenção (Brazil (2006-2007). He has also chaired, or chairs, tGeneral Meetings of companies such as Pharol, SGPS (since 2017), Reditus, SGPS (2007-2017), PT Inovação (2006-2009), among others.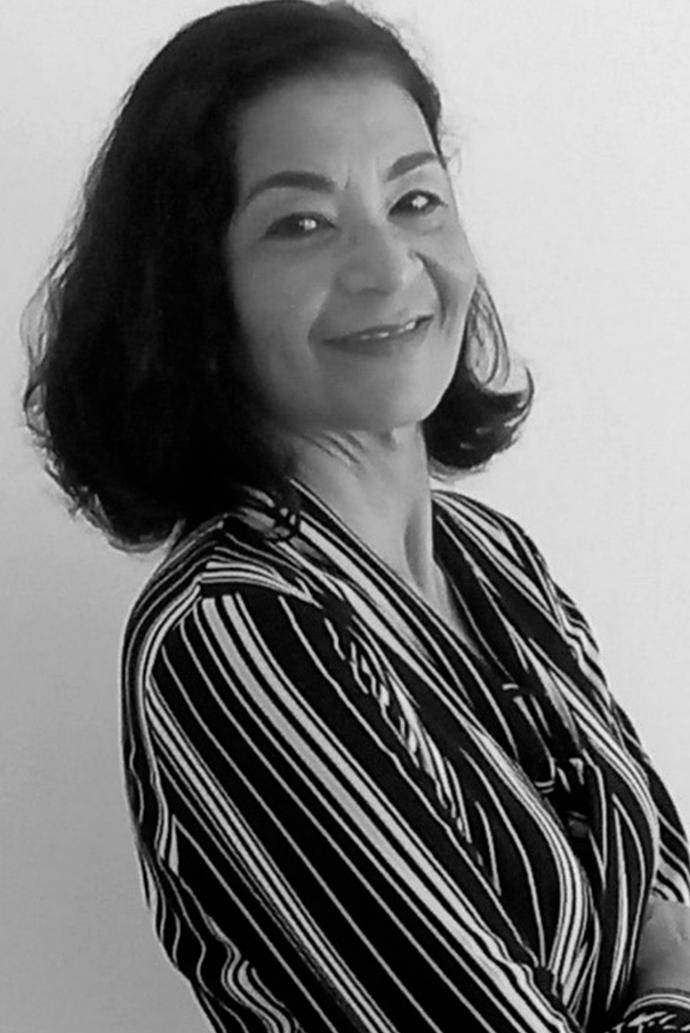 Helena Teixeira de Sousa

Non-Executive Member / Board


Helena Sousa, holds a bachelor's degree in Social Work from the Federal University of Rio de Janeiro, Brazil (1988); she is a Human Resources expert, with over 30 years of professional experience. Her career includes work at the Cabo Verdean Institute for Minors, the Employment Center of Praia, the Vocational and Improvement Training Center, and the National Institute for Social Security (where she has held positions as Director of Human Resources, Director of the Planning and Studies Department, among others). She also has extensive experience as a Consultant in the fields of Organizational and Human Resources, having been involved, in this capacity, in dozens of projects for public and private clients in Cabo Verde.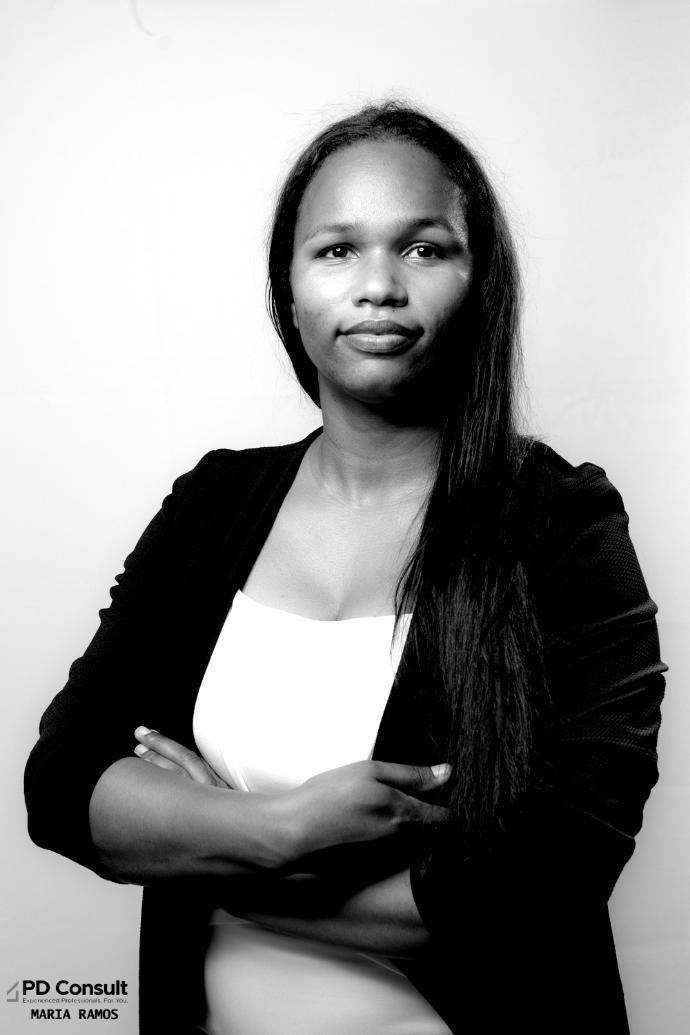 Maria Ramos

Administrative and Financial Director /
Technical team
Maria Ramos, an Economist with a specialization in Finance and Credit from the Russian State University of Civil Construction, also holds a Certificate in Training for Trainers for Community Development, Project Planning, Management, and Evaluation.
With more than 10 years of professional experience, she is currently the Administrative and Finance Director of PD Consult, having assured the logistic and administrative-financial coordination of several consulting projects involving multidisciplinary consultant teams. Still in the consultancy field, she provided support in some projects as a research/ data collection assistant.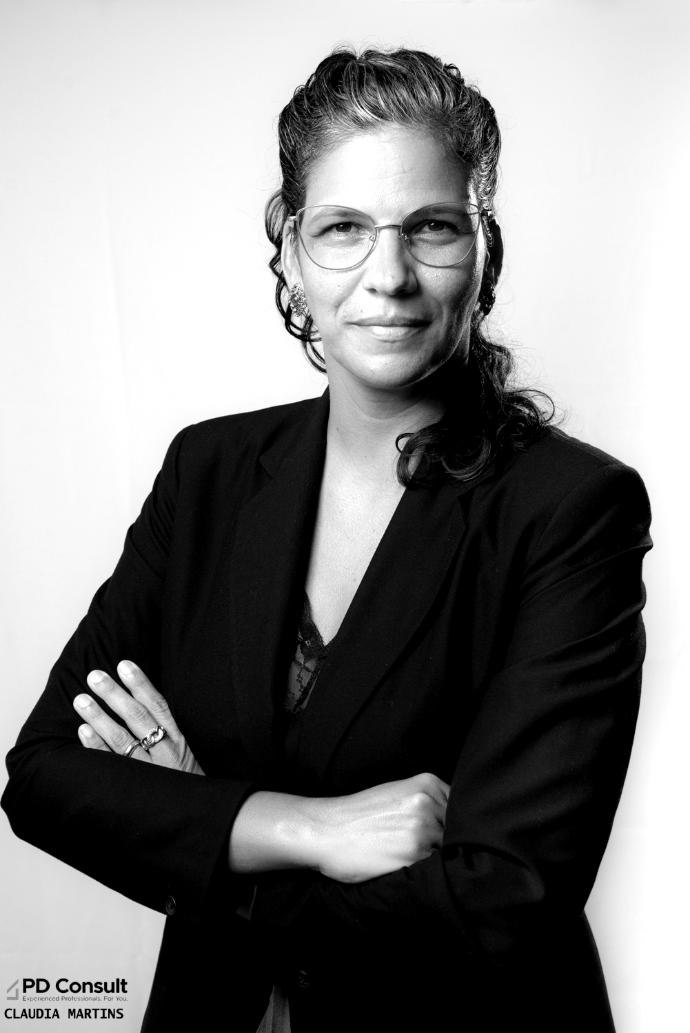 Cláudia Martins


Sales Director /
Technical team
Cláudia Abreu Martins holds a bachelor's degree in Business Management from the Instituto Superior de Ciências Económicas e Empresariais ( Cabo Verde , 2010), Post-Graduate studies in Global Management from ISCEE/ISCTE ( Cabo Verde/ Portugal , 2011). She was part of the first ISCEE Students' Association - Praia Branch, where she was the first elected president and, together with other colleagues, created the English Club that still exists.
In the professional field, Cláudia Abreu Martins, with 22 years of experience, has worked in International and National Organizations, Civil Service and Private Companies, namely: SCRYPTUS1 Lda and CULTUR Lda (Administration Advisor from April/2019 to May/2021), LAND Project - PRIME CONSULTING (Office Director from October/2014 to October/2016), Ministry of Interior (Director of Human Resources and Asset Management Services from March/2012 to October/2014). She was a lecturer at ISCEE - Instituto Superior de Ciências Económicas e Empresariais, having taught the subjects of Business Management Practices and Introduction to Organization and Management. She supports on a voluntary basis the José Andrade Cultural Foundation of Brava Island.
She joins the PD Consult team in May/2021, as Commercial Director.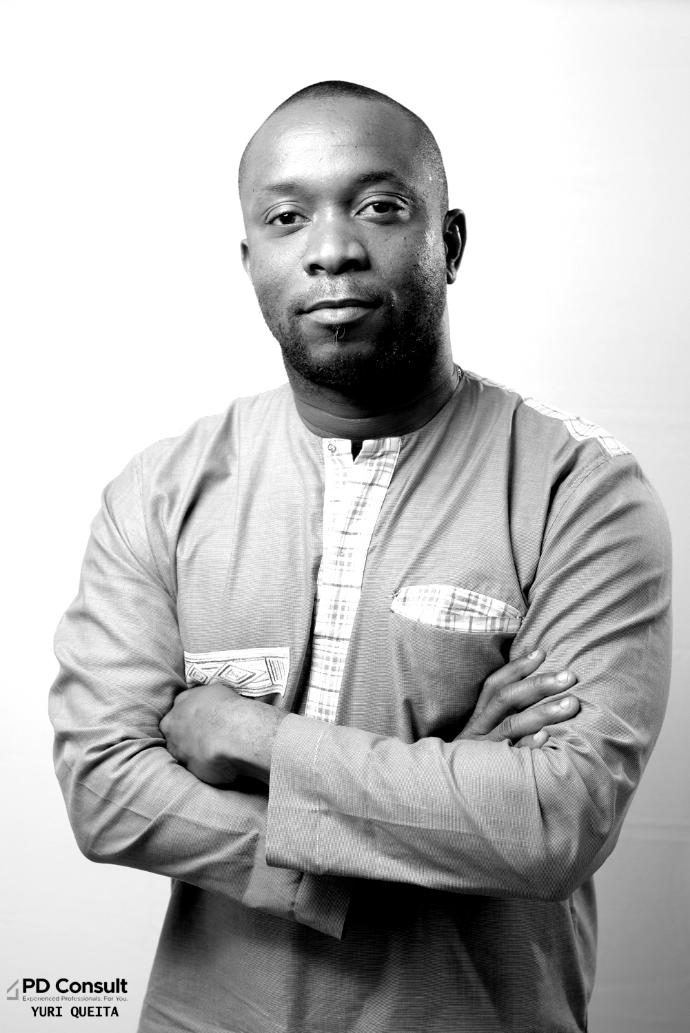 Yuri Queita

Operations Director / Technical team
Mr. Yuri Queita is undergoing a bachelor's degree in Political Science and Public Administration and has also a diversified range of training (short, medium, and long term training), among which are project management; foreign trade; private sector development; emigration/immigration management; and corporate internationalization.
At professional level, Yuri Queita already has a solid experience, first as a support technician at the Technical Department for Resettlement Monitoring (GTSR) of Amadora Municipality, then as a technician in the project department at the National Association of Cabo Verde Municipalities, and later as the international business coordinator of PD Consult).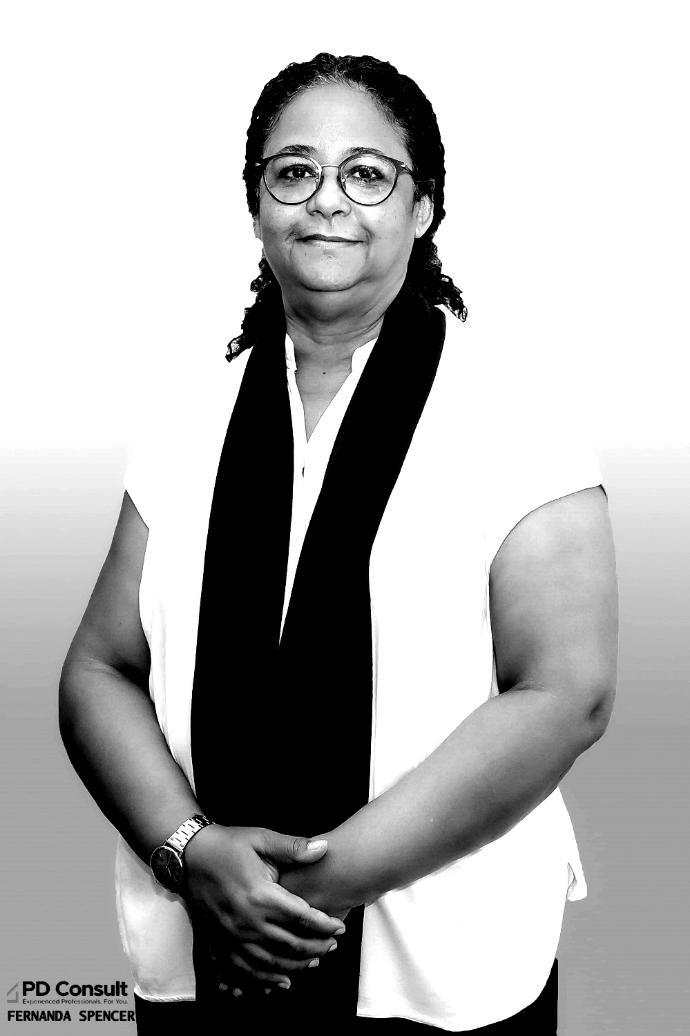 Fernanda Spencer

PD Consult Academy Coordinator /
Technical team
Fernanda Marinha Spencer, a Cabo Verdean, majored in Human Resources Management from the Instituto Superior de Gestão (Lisbon - 1983) and as a Performing Arts Technician by the EPAOE (Lisbon - 1996), founded her first cultural entertainment company in Lisbon in 1997, specializing in children's activities, having worked with Institutions such as Século and the Calouste Gulbenkian Foundation.
Upon her return to Cabo Verde in 2000, she took on the position of Executive Secretary of the Commercial, Industrial and Agricultural Association of Barlavento, where for over 7 years she managed and coordinated the institution's vocational training. It is in this role that she participates in several intensive training activities, at the ILO Training Center in Turin, on Management Systems, Training Preparation and Coordination, Supervision and Evaluation of Technical Education and Vocational Training Programs, Labor Market Information, and Management of Vocational Education Systems, among others.
From 2005 to 2007, she simultaneously took on the training management and coordinationat the FNEC, the National Federation of Cabo Verdean Employers. In 2007, she then becomes an ILO trainer for the GERME program, in which she becomes certified in 2018. Now in Santo Antão island, she works as a consultant and trainer for institutions like CRP, POSER, IEFP, Barlavento Chamber of Commerce among others. In 2019, she starts her training as e-learning trainer from which she has already accumulated 140 hours, between initial training for E-Trainers and animation of online training sessions.
She is particularly interested in the design of innovative courses that can meet the specific needs of companies, individuals, and public institutions. She enjoys encouraging trainers for the dynamics of two-way communication of knowledge and in introducing interactive and creative ways of sharing knowledge. At social level, she is the General Meeting Secretary of the CRP- SA - Santo Antão Partners Council and the General Meeting Chairwoman of FUNDAMENTAL- Foundation for Defense, Preservation and Sustainable Environmental Development.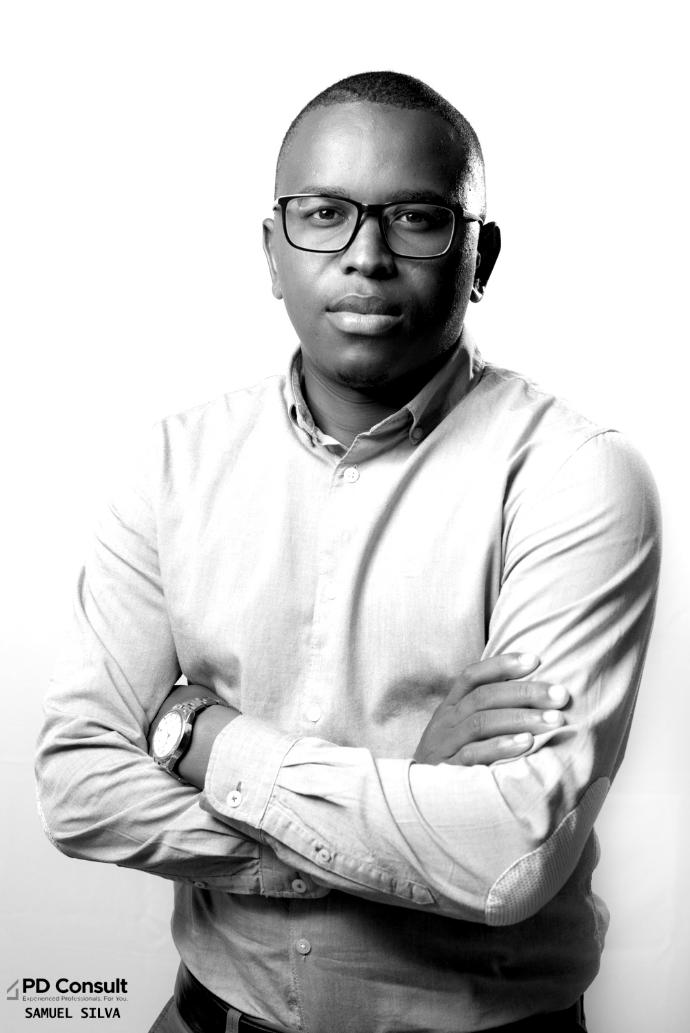 Samuel Silva

Operations Officer / Technical team
Cabo-verdiano, licenciado em Economia pela Universidade de Cabo Verde em 2017, tendo defendido, para efeito, um trabalho de fim de curso, intitulado "Instituições e Crescimento Económico - Uma Aplicação Econométrica aos Países da África Subsariana (1990 – 2014)".
He has been a PD Consult's staff, since April/2019, having performed the positions of Senior Officer in the Operations Department, with participation in the development of business plans, conducting economic and financial feasibility studies of various projects, evaluation of economic and financial performance and in other business areas.